Yesterday was David's 2nd birthday! I can't believe he's so old.

The night before his birthday I was putting him in his crib and actually got a little teary eye-ed thinking that two years ago I didn't even know what a sweet, funny, amazing little flirt I was going to be blessed with.

This little boy just melts my heart. I still call him my "baby" and have a hard time believing he's 2! He is so loving and funny!

He gives the best hugs and every now and then he will walk up to someone, grab their cheeks and say "(fill in the person's name) kiss," and then he'll just lay one on them. He seems to give Mckenna the most.

And when we're walking up the stairs at bedtime he says "Kenna Emma kiss. Gnight!" He has to climb in their beds and kiss them before he goes to bed.

He's also always trying to make other people laugh. He loves babies and animals and wants to hold them and kiss them too.

So Happy Birthday to my lovable, huggable, heartthrob son! I love you buddy!

Enjoy the pics: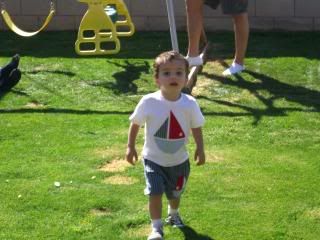 Buzz Lightyear Planet cake!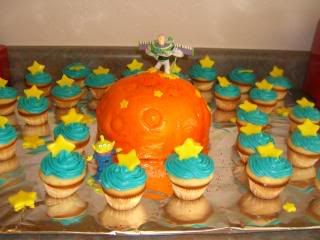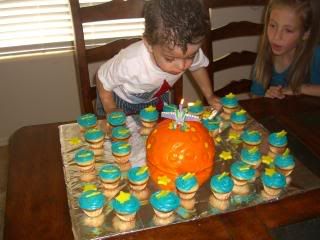 Blue Mouth Brody!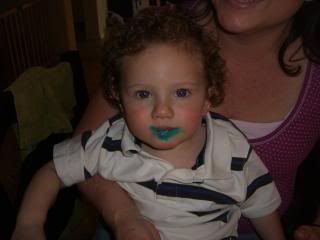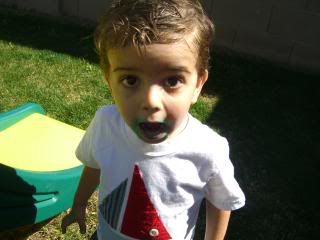 Presents!



Toy Story toys



Playin with Uncle Vinnie


My cute preggo Kelli!



Brodes rockin out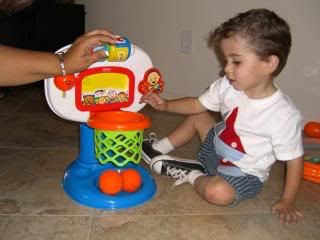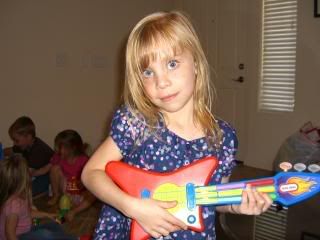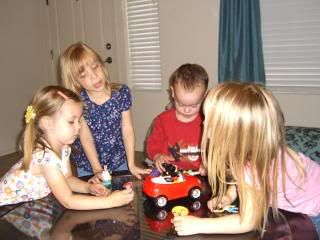 Thanks so much to everyone who came to celebrate with us - Especially Chris and Vinnie for driving all the way from Cali just for my little man! I can't wait till you guys live closer!